Erin Rude Mossey
---
I am a seasoned creative professional with a passion for establishing and enhancing brands. I started my career in the agency world working in fast-paced, highly collaborate environments. From a Junior Designer to an Associate Creative Director, I quickly worked my way up to a leadership role in five years. I enjoyed the thrill of working with high-profile companies, big budgets and multi-faceted projects, but I was intrigued at the idea of experiencing a more hands-on environment with smaller clients. While working at my last agency I was presented with a couple of substantial freelance opportunities which allowed me to do just that.
It's been eight years since I started my solo career and I'm accomplishing what I set out to do. I've had great opportunities to work with passionate small business owners, whip-sharp marketing departments and brilliant creative teams. My industry experience has grown from mostly retail / CPG companies and large financial institutions to boutique firms, the beauty industry, restaurants and technology companies to name a few. I am currently seeking opportunities to further fuel my passion for strategy, design and brand development.
Click below to check out my resume or connect with me on LinkedIn or email.
---
Brand Experience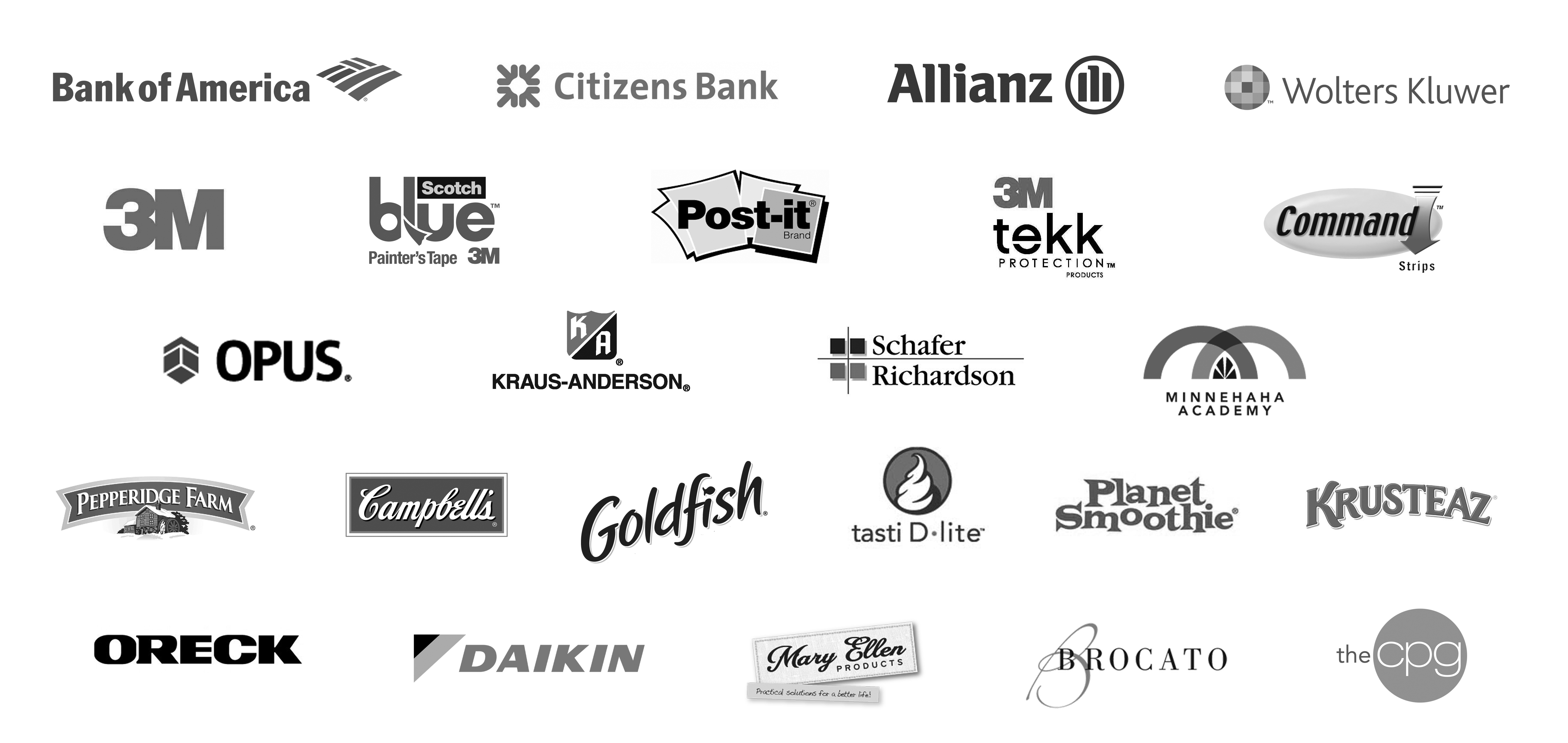 ---
Agency Experience

---
Expertise
- Brand Development
- Positioning
- Creative Direction
- Art Direction
- Print Design
- Web Design
- Corporate Identity
- Marketing Collateral
- Packaging
- Point of Purchase
- Enviro Graphics
- Promo Campaigns
- Content Strategy
- Social Media Strategy
- Photo Art Direction
- Conceptual Design